Bryan Singer, one of the film makers behind the highly popular film franchise "X-Men" has been recently under a lot of heat due to allegations made towards him. Michael Egan, a 31 year old male has filed a civil lawsuit against Mr. Singer, saying that Bryan Singer abused him as a young child on one of his previous films.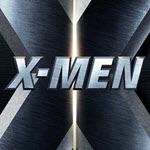 Those who know Bryan Singer have said that these allegations are false and that Mr. Egan is just making these claims in order to promote the new documentary he is in regarding sexual abuse. The media has found it to be funny that these allegations have never come out before and that Mr. Egan is trying to worsen the good reputation that Mr. Singer has in the film industry. Bryan Singers new film "X-Men: Days of Future Past" is just around the corner and these recent allegations are said to hit the movie hard the second that it is release.
Bryan Singer has cancelled a series of appearances he was going to be at the Creativity Conference and WonderCon, he's done this in order to avoid the constant backlash from the media. As of right now Bryan Singer is working hard on finalizing all of the little details in Days of Future Past. The movie will be released in the United Kingdom of May 22nd, 2014 and May 23rd, 2014 in the United States of America. The film brings all of the favorite X-Men into one big film, fighting on the sentinels.